Our history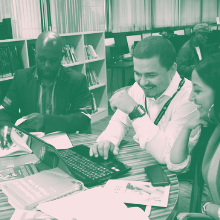 1998 - Present
St Patrick's college
When St Patrick's launched, it taught English language, computing, and business management, with accountancy being added later on. Since 1998 St Patrick's grew into a major international educational institution, offering diplomas and degrees at both undergraduate and postgraduate level. In 2009, demand for places soared so much that we acquired an additional building in Soho.
St Patrick's is now a leading provider of vocational qualifications, with a strong focus on widening participation.
1967 - 1998
Language school
After the Catholic Primary School closed, the Catholic Church continued to run St Patrick's as a Language School teaching English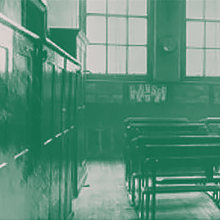 1803 - 1967
Building schools
After St Patrick's Church had been successfully established, it was decided that schools must also be founded for the poor of St Giles' Parish. There were separate schools for boys, girls, infants, and orphans. From 1803 until 1888 there were as many as 15 different schools operating with the backing of St Patrick's Church. These covered many different premises and areas across the Soho area of London.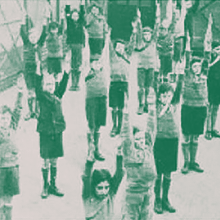 1792 - 1802
The church
St Patrick's Church in Soho Square was first consecrated in 1792 in St Giles' Parish - the area now known as Soho. Primarily serving the parish's Irish Roman Catholic community, it was the first ever English church to be dedicated to the patron saint of Ireland. At that time, the area was both crowded and poor. The original St Patrick's Chapel was demolished in 1889 due to its unsafe conditions. The current St Patrick's Church building was constructed on the same site and was renovated in 2011 at cost of £4 million.