St Patrick's Student Experience team leads the way for the National Student Survey (NSS)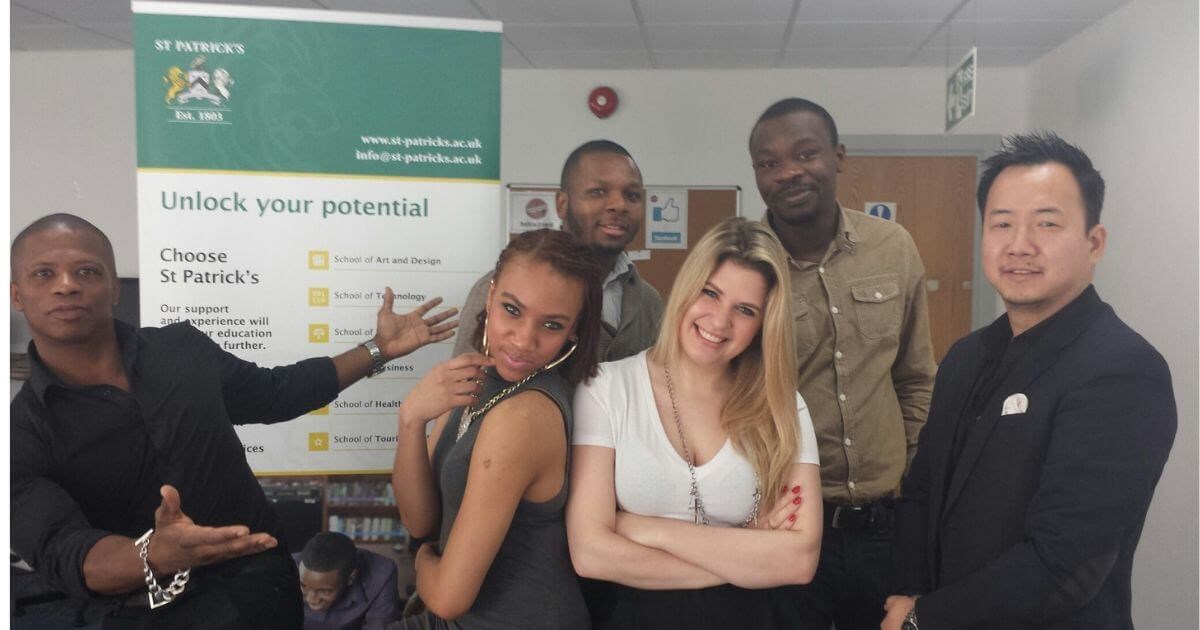 St Patrick's Student Experience team leads the way for the National Student Survey (NSS)
28th March 2017

The implementation of the NSS campaign at St Patrick's is a team effort – involving students alongside academic and administrative staff – whose activities are coordinated by the Student Experience Department. Amol Gurung is the College's Director of Student Experience:February 6, 2017 will go down as a historic day in St Patrick's history. For the first time in over 200 years of operations, the National Student Survey launched at the College, signalling our growth and commitment to the ongoing improvement of the student experience and learning outcomes.
"Student satisfaction is one of our main focuses, and I believe you can't achieve that unless you show students who are willing to truly listen and give them the opportunity to actively participate in the success of the institution," said Amol, who has been responsible for the St Patrick's Student Experience Department since 2014. "We are always looking for ways to reach out to our students and give them a voice, and we are ready to receive their feedback and act upon it."
Learning from experience
St Patrick's College steps into its first ever NSS, supported by the expertise and positive results gained from its own student survey, conducted throughout the years.
"This past experience has helped us immensely. We always benchmark ourselves against the sector, to help us grow and improve. This is why all our past surveys have been based on the NSS framework for comparability. We anticipated that there may be a time when the college would have to conduct the NSS as a mandatory requirement. So, it may be our first time conducting the NSS officially, but we feel we have done it for many years and are hopeful of achieving positive results."
However, the most important outcome achieved by the internal survey lies in the actions taken by the College after the results were released. "The evaluation of the results and making recommendations for improvements is now an embedded process within the College. The action plan from our 2016 results is a fixed agenda item on the College's Student Enhancement and Learning & Teaching (SELT) Committee," explained Amol, noting that some unexpected and interesting feedback emerged from the past surveys. "A good example is the change in the types of student activities we organise. Previously we leaned more on social events, but our students told us they wanted more academic focused events!"
Students come first
With the success of the NSS relying on student's participation, the Student Experience team are prepared to individuate needs, anticipate issues and devise the appropriate solutions to turn this challenge into a stimulating opportunity. "Many students might see the NSS as something separated from their daily experience, especially since it is targeted at final year students. It's up to us to explain how important their contribution is to allow us to offer a better experience to others in the future. All staff are involved and aware of their responsibilities, and know how important it is to encourage students to take part." 
"Students may fear they don't have enough time to complete it, or that it might interfere with their study. But the NSS is quick and agile, it only takes 10 minutes to complete and can be done on any mobile device. When we held the launch event on February 6th, we provided iPads and computers to take the survey, and we have planned dedicated sessions in class so that students can take their time to complete the short questionnaire while at school."
"We also planned a marketing campaign, co-ordinated by our marketing and communications teams, and our social media platforms will be NSS focused throughout the survey period to keep students and staff informed at all times." The key message," concluded Amol, "is about continuous improvement and the opportunity to provide student feedback." 
The National Student Survey is open until Sunday 30 April, 2017. Be heard, complete the survey now!