A Massive Vegan Festival Is Coming To The UK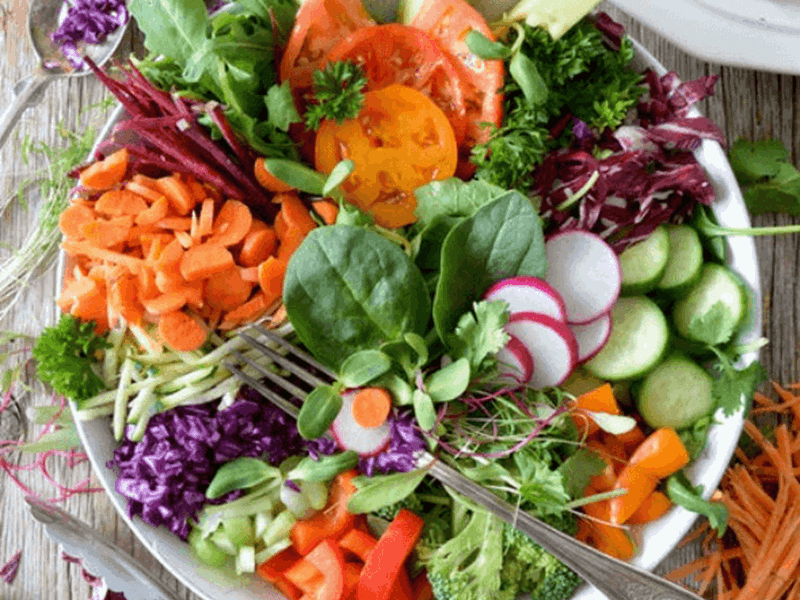 Vegan Festival returns to Nottinghamshire and is set to be its biggest year yet!
Glastonbury Festival is well known for its branding as an environmentally friendly festival ensuring vegetarians and vegans are well catered for and that its impact on the environment is a minimal as possible. It has been well publicised this year that cans of water were sold at the festival as an eco-friendly alternative to plastic bottles. For those eager to carry on festival season in a similar way, Vegan Camp Out 2019 is the answer!
This vibrant vegan fest started in 2016 attracting just 400 people but has since then, grown to host more than 5,000 people from over 30 different countries (figures for 2018). This year Vegan Camp Out will welcome more people and a range of guest speakers including James Aspey, a vegan activist who drew significant press attention after taking a one year vow of silence. Aspey broke his silence by speaking in a TV interview about ending the slaughter of animals and the importance of adopting a more compassionate lifestyle.
In the spirit of being kind to the environment, Vegan Camp Out is committed to 'zero waste' as far as possible. The organisers encourage food venders to use biodegradable products. They have also introduced a car share scheme to minimise environmental impact and to assist people in getting to and from the festival.
The three day event is running from 30 August to 1 September in Nottinghamshire at Newark Showground and includes activism talks, yoga and fitness sessions and an after party each evening hosted by DJs. This year, Vegan Camp Out will welcome rap artist and political activist, Akala, as well as Shikari Sound System, the electronic alter-ego of the band, Enter Shikari.
The biggest and most exciting aspect however, is the food. A variety of vegan food will be provided in abundance including: hotdogs, burgers, pizza and many more! There are of course healthier options on offer for those keen to detox their bodies after a heavy festival season.
As if you needed any more reasons to be persuaded, £5,000 from ticket sales will go to the vegan charity, 'Viva!', to help them continue their valuable work in animal welfare and activism.
For more information or to buy your ticket, visit Vegan Camp Out's official site here.