St Patrick's Students and Staff Award Ceremony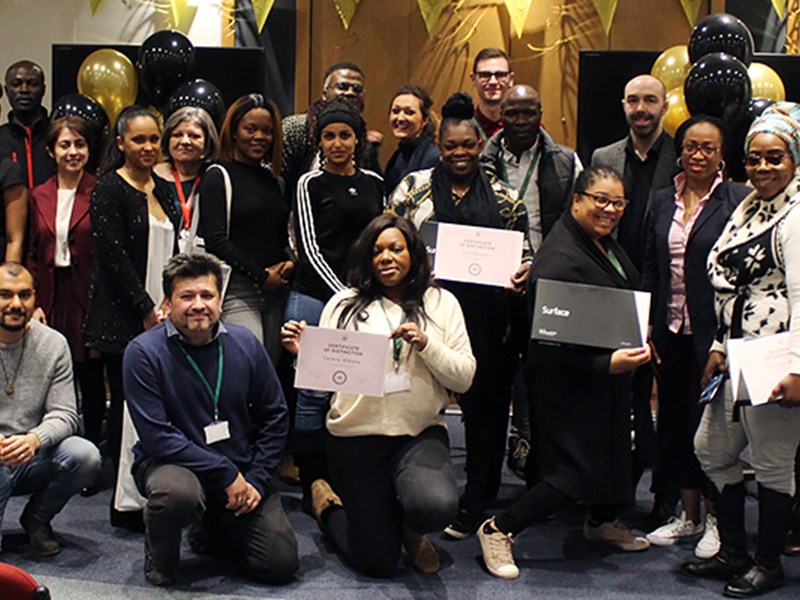 On Wednesday 20 February, St Patrick's College held the first ever "St Patrick's Awards" ceremony for students and staff members.
The awards were organised by the Student Experience team and aimed to recognise the achievements and outstanding work of St Patrick's students and staff. The senior management team, deans and lecturers attended the ceremony, sharing the moment alongside their students.
All guests were welcomed by Deborah Hayes, Principal of St Patrick's, who opened the ceremony with a heartfelt speech. A number of students were the recipients of awards which expressed the recognition of the college to their dedication and efforts.
These included:
The Principal's Award for Outstanding Academic Excellence: Simone Gooden, Business Management
Visionary and Innovative Thinking: Royston Joseph, Technology
Most Outstanding Collaboration: Serena Gasparrini, Hospitality & Management
Outstanding Academic Results: Rosalyn Namasiku, Hospitality  & Management
Most Inspirational Story: Farah Akar, Health and Social Care Management
Most Inspirational Story: Yarina Figureo, Business and Management
Nominations and winners were read out by members of the senior management team and each student was presented with a certificate and St Patrick's gadgets. Along with these categories, 19 students from across all courses and programmes received distinction certificates marking their academic achievements.
Simone Gooden, the HND Business Management student who won the special Principal's Award, commented: "I have been at St Patrick's since 2017. I hadn't been studying for at least 10 years so returning to education was quite a challenge. It turned out really well and I just tried my best. The lecturers were very supportive as well; they were always there for me so I definitely have to thank them for a great experience at St Patrick's."
The festive day continued with the staff awards ceremony, where St Patrick's staff members were presented with Reflexive Practitioner and Constructive Feedback awards. A number of staff were also announced as winners in specific categories recognising their contribution beyond teaching:
Student-centred: Segun Olaniregun, Academic Learning Coach    
Innovation and Creativity: Faye Mitcham, Health and Social Care Lecturer
Personal Development: Swati Dabas, Hospitality Lecturer     
Technical Skills: Kanchana Silva, Academic Administrator   
Professional Soft Skills: Mohammed Masud, Health and Social Care Lecturer 
We congratulate all students and staff members for these amazing results!