Hospitality Management vs Tourism Management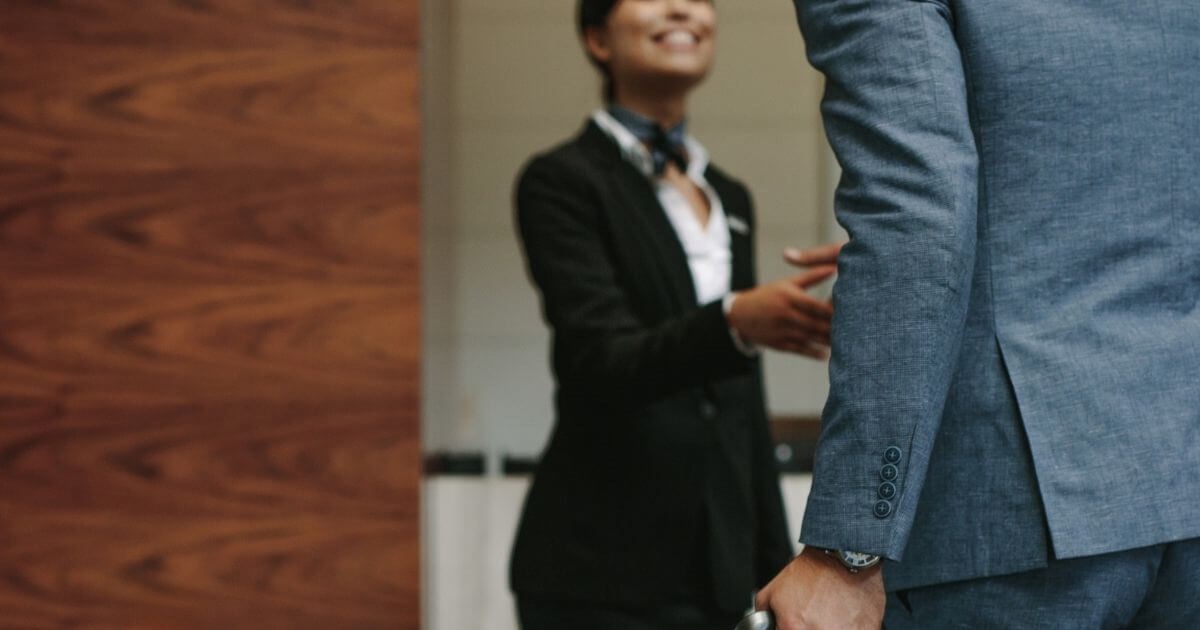 According to The World Travel and Tourism Council (WTTC), hospitality and tourism account for 8% of overall jobs in the world, and they also have the greatest potential for growth as compared to other industries. But what is tourism and hospitality management, are how do these ever-expanding industries differ from each other? Read on to find out!
What is hospitality management?
Hospitality management consists of implementing comprehensive management practices and models to the domain of lodging, food and other businesses related to hospitality. Due to the fact it is a service industry, people working in this sector should be equipped with specific attributes such as being helpful, polite, friendly and welcoming to the customers. These qualities help in retaining existing customers and attracting new ones. Hospitality management consists of certain key characteristics such as:
Combining product and service: The hospitality industry is a combination of products and services. For example, if you are eating in a hotel, you are not only paying for the food and drinks, but also for the service that is being provided to you by the staff.
Reciprocal communication: To be successful in the hospitality industry, communication between the customers and staff is crucial. Communicating with customers can help staff understand their requirements and anticipations, which contributes to ultimate customer satisfaction. Relations between staff of the same or different departments is also important, as it means everyone is aware of the customers' requirements.
Establishing relationships: Forming relationships with customers is a key feature of hospitality management as it helps in providing stable returns to the organisation, irrespective of the season. In addition, it helps increase brand-reputation through positive word-of-mouth.
What is tourism management?
Tourism management refers to handling and supervising activities related to the tourism industry. It is a multifaceted industry that provides people with the training, skills and expertise necessary to obtain management positions in tourism and accommodation. Tourism management is a combination of three aspects:
Business administration processes such as marketing, finance and human resources;
Management principles and concepts;
Topics related to tourism including tourism organisations, environmental aspects and motivation to travel.
Tourism management also consists of three business-related components:
Accommodation: Living arrangements in the form of hotels, resorts, cabins, camping areas, homestays and so on;
Accessibility: Transportation and travel arrangements like aeroplanes, cars, trains, public transit, buses and cruises;
Attractions: Tourist attractions such as historical sites, natural resources or theme parks.
Career opportunities in hospitality and tourism management:
Holiday Representative: Holiday representatives are responsible for taking care of clients who come to resorts or hotels on holiday packages. Their main priority is ensuring that everything goes smoothly to guarantee that clients enjoy their stay. Representatives are required to welcome clients and solve any issues that they face during the trip.
Event Manager: Event managers are responsible for organising and planning social, business and promotional events. Their job is to handle the ongoing event, ensuring the customers are engaged and the message of the event is marketed and received properly. Event managers manage the entire event, right from the conceptualisation phase, to running the event and then performing an evaluation at the end. Some other responsibilities of event managers include:

Interacting with clients to understand their requirements;
Preparing comprehensive proposals for events;
Liaise with contractors and suppliers for the event;
Manage staff and inform them about their responsibilities;
Organise any facilities that customers may require;
Carry out a post-event evaluation which will help in future events.

Hotel Manager: Hotel managers are responsible for handling the day-to-day management of a hotel and its staff. They are accountable for the financial management and budgeting of the hotel, as well as informing various hotel departments, such as housekeeping and reservations, about their roles and responsibilities.
| Parameters | Hospitality Management | Tourism Management |
| --- | --- | --- |
| Focus | Prepares students to work in the fields of accommodation and catering. | Emphasises all activities involved in tourism and students have opportunities to work as travel guides, tourist managers or tourist representatives. |
| Subjects involved | Customer Services, Contemporary Hospitality Industry, Developing Management, Small Business Enterprises and Food and Beverage (F&B) Operations. | Travel and Tourism Sector, Tour Operations Management, Sustainable Tourism Development, Travel Agency Management and Travel Marketing. |
| Activities | Involves dealing with accommodation and F&B requirements of customers in hotels, resorts and motels. | Consists of activities such as ticketing and guiding tourists around popular attractions. |
| Category | Sub-category of tourism management. | Separate entity as a whole which encapsulates hospitality management. |
If you enjoy interacting with people, as well thinking on your feet and solving critical issues, you should consider a career in either hospitality management or tourism management. To help you in your first steps towards these exciting industries, St Patrick's offers a degree in Hospitality Management.