An overview of the legal and ethical issues in healthcare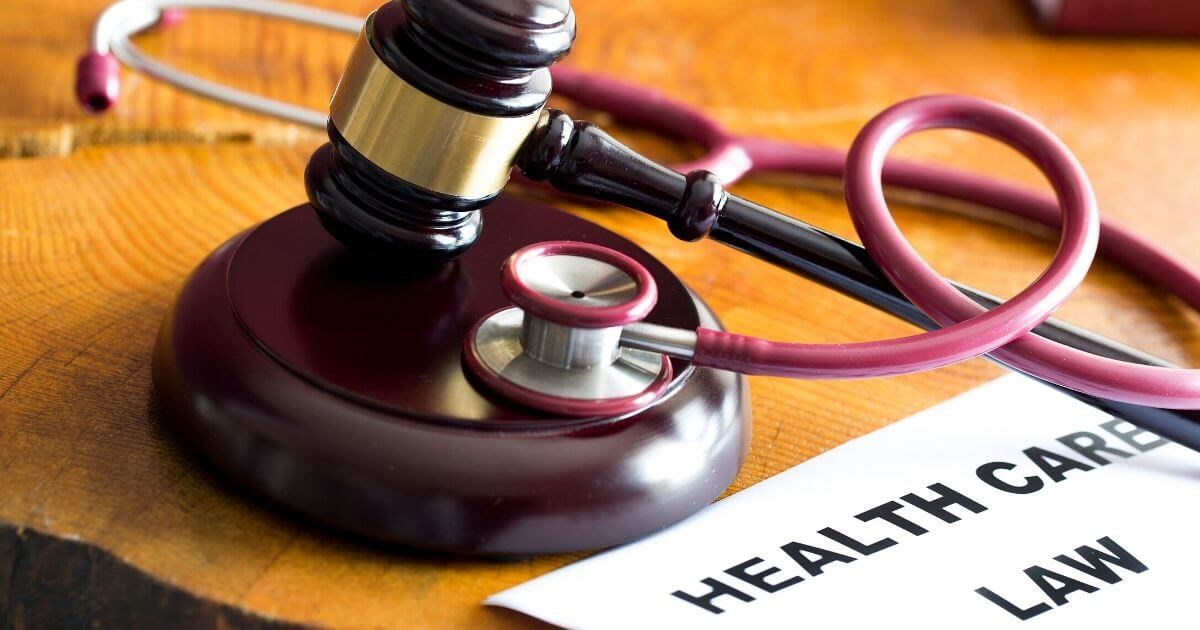 In the last century, there have been a number of developments in medicine that have revolutionised the field of medical practice. This has made it possible to diagnose diseases faster and more accurately. However, as new treatments are introduced and the field changes, healthcare professionals face new legal and ethical challenges. This blog will provide you with an insight into the issues involved in working in the healthcare sector.
What are the differences between legal and ethical issues in healthcare?
The healthcare sector is governed by sets of rules, regulations, laws and ethical standards. Laws are designed to protect individuals when making decisions about their healthcare. In addition, they also set out the responsibilities of healthcare professionals.
However, there are differences between legal and ethical standards. Whilst legal standards are set by governmental laws, ethical standards do not necessarily have a legal basis. Legal standards are useful as they help people to understand what they are not allowed to do, whereas ethical standards are primarily based on human principles of right and wrong. With legal standards in place, authorities are allowed to enforce rules when people do something illegal, whereas ethical standards lack such regulation.
Aside from the nature of both concepts, there is also a difference in how they are applied. Legal actions are applicable to any individual present within a state or country that implements that particular set of laws. On the other hand, ethical rights are considered a voluntary and personal act of an individual based on their perception of right and wrong.
What are the legal and ethical issues in healthcare?
The main legal issues in the healthcare system relate to medical negligence, informed consent and confidentiality. Here are a few legal issues that affect the healthcare system on a regular basis:
Antitrust issues and ACOs – Accountable Care Organisations (ACOs) consist of groups of doctors, hospitals and other healthcare providers, who collaborate voluntarily to provide coordinated high-quality care to patients. Among the several programmes put forth by the healthcare laws that aim to increase healthcare quality and lower costs, the most recognisable is the accountable care organisation programme. The ACOs require healthcare providers to work closely to achieve coordinated care, reduced costs and increased quality.
False claims and whistle-blower suits – This refers to the National Health Service (NHS) process of detecting healthcare fraud and abuse perpetrated by dishonest physicians, healthcare providers and suppliers. Typically a nation's government is not sufficiently staffed to effectively detect the enormous volume of claims submitted to the governing healthcare bodies. Whistle-blower cases have proven to show that healthcare providers and suppliers have found many ways to defraud the government. They can help governments of a country to recover money that was paid as a result of fraudulent claims. Thus, they play a key role in the fight against healthcare fraud.
Healthcare system malpractice and tort reform – The main reason why governments work on reducing medical malpractice and have implemented tort reform is to reduce expenditure on unnecessary healthcare services. Besides reducing overall health costs, these reforms can also lead to a decrease in global malpractice risk.
Ethical issues often involve the topics of confidentiality, informed consent and patient-doctor relationships. Below are some of the ethical issues that commonly arise in the healthcare system:
Patient confidentiality – A confidential relationship between physicians and their patients is essential. Confidentiality helps create a setting of trust in which a patient can share their private feelings and personal history, enabling a physician to form a diagnosis. Patient information should be available only to the physicians and other healthcare personnel as required. A healthcare worker may be violating a patient's confidentiality by disclosing medical information to others who should not have access to it.
Informed consent – Informed consent means providing an in-depth understanding of the risks and benefits of a treatment to a patient. This allows the patient to decide whether or not they wish to undergo a procedure. Informed consent is based on the principle that patients should have autonomy over the treatment they receive. Healthcare providers should have a document providing proof the patient has full knowledge of the risks, benefits and possible consequences of a particular treatment.
Physician-assisted Suicide (PAS) and euthanasia – Euthanasia refers to the process of a deliberately ending a patient's life in order to relieve them of suffering. It is illegal in most countries but is still a hotly debated ethical issue surrounding whether it should or should not be legalised. PAS is the practice of providing a competent patient with a prescription for medication that will end their life. In this case, the patient would have to self-administer the medication, directly or through a machine.
Every day, patients, families and healthcare professionals face ethical and legal decisions concerning medical treatments, practices, hospital management and other matters that arise in the healthcare industry. Obtaining a degree in the field of healthcare and its management can enable you to become aware of the legal and ethical healthcare issues that you may face in your career. If you are interested in getting a good grounding in the healthcare industry, then enrol onto the HND Healthcare Practice for England programme offered by St. Patrick's London.
This article was written by Deblina Dam and edited by Emma Chadwick.